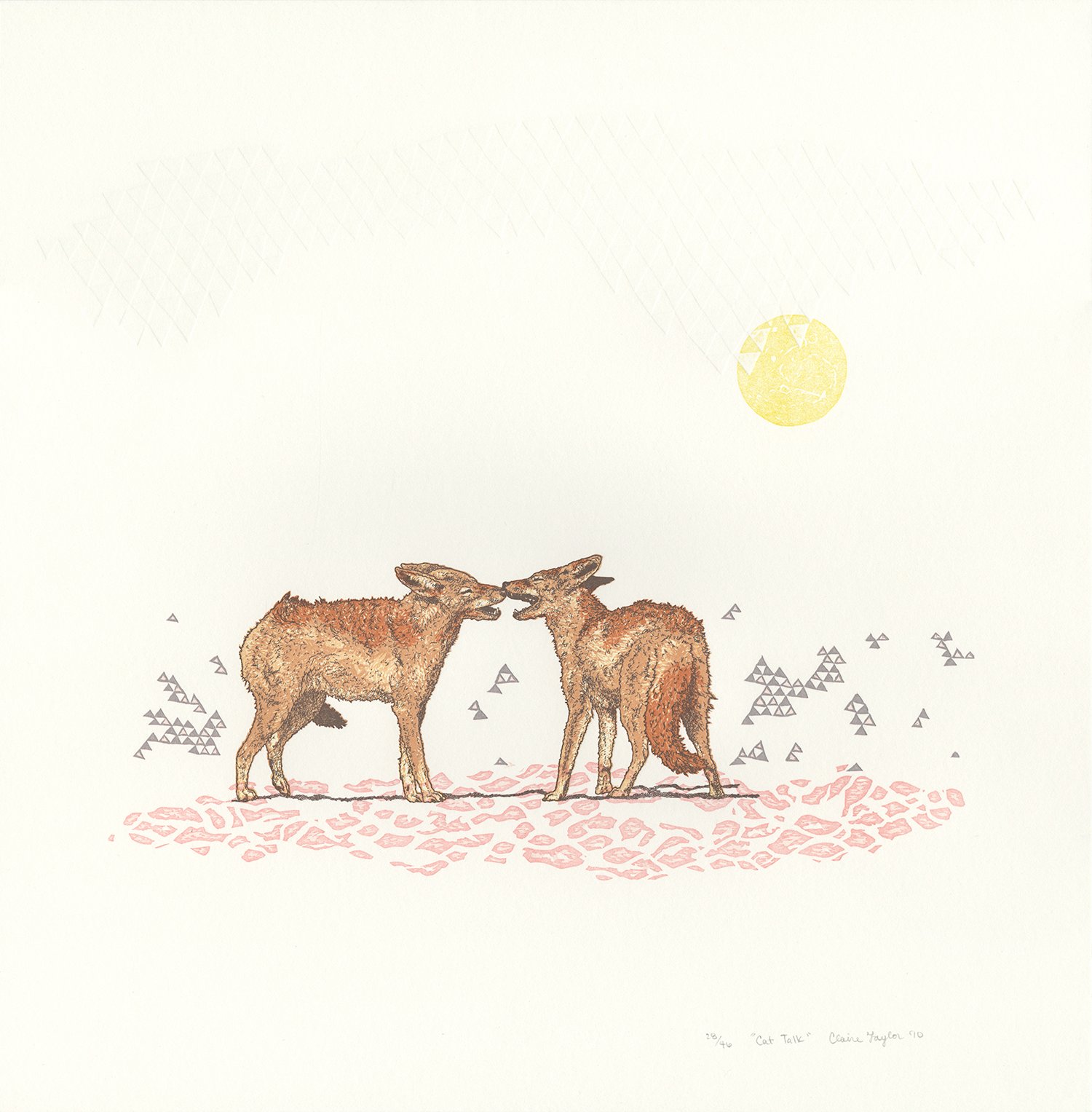 "Cat Talk" Letterpress Print
The media used on this two-sided letterpress print is reduction linocut, photopolymer and pressure print. The pressure print created the blue image of triangles on the back and blind impressed triangles on the front. Printed on Crane's Lettra 110 lb. cover and measuring 15" x 15," this print is limited to an edition of 46.
**If you live in Salt Lake City and would like to arrange a local pick-up/drop-off enter discount code: IMLOCAL at checkout to waive the shipping & handling fee.